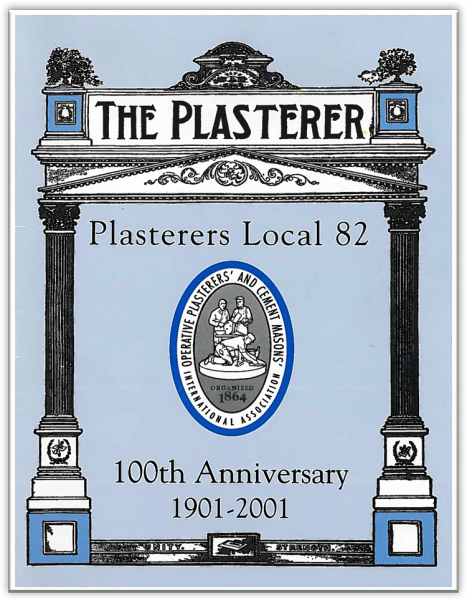 MEMBERSHIP MEETING
First Wednesday of Each Month at 5 PM 12812 NE Marx St., Portland OR
Questions or Concerns about Insurance or Pension?
Contact Health and Welfare and Pension Trust
Phone: 503-254-4022 | Fax: 503-254-4119
Toll-Free 1-800-591-8326
MASONRY INDUSTRY TRUST ADMINISTRATION
Plasterers Local #82 and its signatory contractors have been Oregon and SW Washington's reliable source for full service plastering for over 100 years.
From new construction and high rise commercial building to historical restoration, Plasterers Local #82 consists of highly trained professionals skilled in all aspects of plastering. Plasterers Local #82 is also the only state certified apprenticeship program in Oregon and SW Washington.
Type of Work We Do:
Veneer Plaster
Traditional Plaster
Lime Gauging (Putty Coat)
Sand Finish (Keens)
Historical Restoration and Ornamental Plaster
Stucco
Synthetic Stucco and EIFS Systems
Textures
Venetian Plaster
Fireproofing
Plasterers Local 82 is a preferred labor organization proudly serving the Portland region for over 100 years.